The 250 Greatest Idol Group Songs of All Time: #250-#226
The 250 Greatest Idol Group Songs of All Time (2020 Edition)
Introductory post
#250-#226
#225-#201
#200-#176
#175-#151
#150-#126
#125-#101
#100-#76
#75-#51
#50-#26
#25-#1
---
250. NCT 127 – 無限的我 (무한적아;Limitless)
From Limitless (2017)
SM Entertainment
Written/arranged by Kenzie
Composed by Kenzie, Harvey Mason Jr., Patrick "J Que" Smith, Kevin Randolph, Dewain Whitmore, Andrew Hey, Brittany Burton
Links: music video, audio, stage
The whole concept of NCT is experimental by nature, but so far NCT 127 has been the unit where SM Entertainment's penchant for experimental title tracks play out in full. "Limitless" may have been their most jarring one: it was dark and brooding, but its verses broke out like a children's jingle while the post-chorus crackled with electricity. The song continued the long legacy of angst and near-mysticism among the label's boy groups, but tighter and richer than ever before. And while the theme of empowerment through unity was as opaquely presented as always, its promise of substance actually felt material when attached to NCT, the team defined by expansion and openness.
---
249. Monsta X – Dramarama
From The Code (2017)
Starship Entertainment
Written by Seo Ji-eum, Seo Jeong-ah, Joohoney (Monsta X), I.M (Monsta X)
Composed by Andreas Oberg, Drew Ryan Scott
Arranged by A-Dee, Stereo 14
Links: music video, audio, stage
Given such a reliably catchy hook, it would've been easy for Monsta X and the producers to make the "dramama-ramama-ramama" more prominent in the chorus and milk it for all it's worth. But the group was plenty experienced at this point, and so "Dramarama"'s strength was its moderation: the chant was mostly found in the post-chorus and rap verses, with each occurrence having maximized impact through either anticipation or isolation. The arrangement was similarly restrained, with the stylish guitar riff effectively controlling tension throughout.
---
248. god – 애수 (Sorrow)
From Chapter 2 (1999)
iHQ
Written/composed by J. Y. Park, Yoo Geon-young
Arranged by J. Y. Park
Links: audio, stage
This enormously popular side track is mostly remembered as a melancholy dance-pop piece, and indeed Kim Tae-woo's crooning chorus was the iconic highlight. But that beat change in the middle, replete with Joon Park and Son Ho-young's cheeky reminiscence, is still so irresistibly brazen. Crude yet effective storytelling: the standard for JYP-god productions of this era.
---
247. Wanna One – 에너제틱 (Energetic)
From 1X1 = 1 (To Be One) (2017)
YMC Entertainment
Written by Wooseok (Pentagon), Hui (Pentagon)
Composed by Flow Blow, Hui (Pentagon)
Arranged by Flow Blow
Links: music video, audio, stage
A project group on a time limit can only hope to burn as bright as possible while it can, and Wanna One wasted no time on the ignition. The debut single's rhythmic piano-and-synth-string intro escalated quickly into a finely chopped staccato of those same sources in the chorus, where a pair of clean, sharp vocal performances – Ong Seong-wu was especially perfect in this role – first defined the bold but refined energy that would fuel much of the group's run.
---
246. T-ara – 처음처럼 (Like the First Time)
From Absolute First Album (2009)
Core Contents Media
Written/composed by Bang Si-hyuk
Arranged by Wonderkid
Links: music video, audio, stage
The pulsing bass, modulated riffs and those massive synth hits made for an immediately memorable, nigh-suffocating atmosphere. The lyrics were fittingly breathless in both content (a case study in how few words can be used while portraying desperate desire) and whispered delivery. I suppose "Bo Peep Bo Peep" remains the better-remembered title track from this album, but "Like the First Time" was a much smarter job of building T-ara's retro identity.
---
245. Super Junior – U
From U [single] (2006)
SM Entertainment
Written by Taehoon
Composed by Ken Ingwersen, Kevin Simm
Arranged by Hwang Seong-je
Links: music video, audio, stage
"Miracle" came close, but "U" gave Super Junior its first music show win and first bona fide hit. It certainly had the blockbuster feel. An arrangement that tastefully mixed in acoustic strokes turned out to be an explosive combo when paired with the defiant chorus melody; the members performed with the ferocity of idols still out to prove themselves. The group's then-dizzying lineup was also completed here as Kyuhyun joined the squad, and the rest is history.
---
244. Itzy – 달라달라 (Dalla Dalla)
From It'z Different (2019)
Written/arranged by Galactika *
Composed by Galactika *, Athena (Galactika *)
Links: music video, audio, stage
Carrying the swagger of groups many years their senior, Itzy burst onto the scene with this showy and boisterous debut track. "Dalla Dalla" was conceptually at the intersection of what people call "girl crush" and "girls' hip-hop", but with the twist of a bass house beat powering Itzy's attitudinal performance. The wobbling and twirling textures formed a heady trance, eventually crystallizing into the charming chorus. While other groups have since picked up on this style, "Dalla Dalla"'s combination of raw energy and teenage spunk hasn't yet been matched. And so JYP's least-JYP sounding girl group was born.
---
243. Amber & Luna – Heartbeat (Feat. Ferry Corsten, Kago Pengchi)
From Heartbeat [single] (2016)
SM Entertainment, ScreaM Records
Written by Kenzie
Composed by Phoebe Sharp, Todd Wright, Ferry Corsten, Kago Pengchi
Arranged by Ferry Corsten, Kago Pengchi, Ross Lara
Links: music video, audio
The SM Station series produced numerous excellent singles, especially in EDM, and I consider "Heartbeat" to be one of the project's best. An international collaboration within the production side as well as across producer and artist, the track was an emotional and hopeful rollercoaster. Both Amber and Luna put in vigorous performances to match the torrential arrangement, and Kenzie's writing was just a hair more surreal than Sharp and Wright's English version – visions of a "collapsed world" and "promised land" – in dramatizing the song's story of ruin and redemption.
---
242. Pentagon – Like This
From Demo_01 (2017)
Cube Entertainment
Written by Hui (Pentagon), Dawn (Pentagon), Yuto (Pentagon), Wooseok (Pentagon)
Composed by Flow Blow, Hui
Arranged by Flow Blow
Links: music video, audio, stage
I recall the Demo series as when Pentagon's discography really started to come into its own, and "Like This" was what kicked that off. The anthemic, stutter-synth-ridden chorus was deeply satisfying, and the message of growth and aspiration was well-realized without the easy clichés. The lyricist members brought real pain and struggle into the verses in reflective, austere language, and so we understood what the catharsis of that chorus meant to them and to us.
---
241. Romeo – Target
From Zero In (2015)
CT Entertainment
Written/composed/arranged by Sweetune, Eric Nam, Albi Albertsson, Command Freaks, Joseph Park
Links: music video, audio, stage
It seems like Romeo has been inactive for longer than they've been active (perhaps owing to the ignominious jettisoning of one member), but when they were on, there were few teams in K-pop that could match the energy. The synthetic-brass-laden, supercharged beat was very recognizably Sweetune, and the nearly shouted chorus was performed with admirable earnestness yet also with surprising polish.
---
240. Favorite – Fancy
From Loca (2019)
Astory Entertainment
Written by Seo Ui-beom, Gaeul (Favorite)
Composed by Seo Ui-beom, Lee Sang-chul, Kim Yeon-seo
Arranged by Seo Ui-beom, Lee Sang-chul
Links: audio
Too often, rap parts in girl group songs end up as little more than filler, but the one in "Fancy" forcefully took the spotlight. Main rapper Gaeul delivered an 8-bar rife with dragged vowels and and short-but-effective rhyme play, with even a little stutter action at the beginning. Perfectly enmeshed with the leisurely reggae-dub beat, it was legitimately one of the best rap verses in girl-group music. The rest of this unheralded side track was criminally underrated, as well: the trappy brass highlights and unabashed main melodies made for a thoroughly engaging listen and a case study in how to bring reggae elements into this genre.
---
239. Miss A – Bad Girl Good Girl
From Bad but Good (2010)
JYP Entertainment
Written/composed/arranged by J. Y. Park
Links: music video, audio, stage
The strong and independent image from this debut lasted the duration of Miss A's career, and "Bad Girl Good Girl" essentially formed the group's core identity. JYP kept his retro-electronic toolkit from the earlier Wonder Girls trilogy, but brought it forward a bit with tasteful sequencing. In response, the four members laid out a scathing, confident manifesto amidst shouts of "you don't know me, so shut up". It was a breath of fresh air then, and offered a different kind of blueprint for girl-crush groups of future years.
---
238. Apink – Luv
From Pink Luv (2014)
Plan A Entertainment
Written by Shinsadong Horangi, BEOMxNANG
Composed/arranged by Shinsadong Horangi
Links: music video, audio, stage
Shinsadong Horangi and Apink turned back the clock with "Luv", a punchy but tender song of reminiscence that channeled the snappy hip-hop beats and sentimental choruses of first-gen idols. That retro sound played perfectly with nostalgic lyrics, and the members took Jeong Eunji's lead in delivering the instantly memorable melody with caressing warmth. It became a rightful success, indeed one of the most dominant music show clean-ups ever.
---
237. Trouble Maker – Trouble Maker
From Trouble Maker (2011)
Cube Entertainment
Written by Rado
Composed by Shinsadong Horangi
Arranged by Shinsadong Horangi and Rado
Links: music video, audio, stage
The whistling was probably inspired by "Moves Like Jagger", but that was Shinsadong Horangi just getting started. An inexorable cadence and breakneck progression made for this insanely addictive beat, and Hyuna and Hyunseung then went for the jugular. We can't now properly separate the stage from the music, performance from paper, when it comes to this controversial single. There are many ways into the annals of K-pop history, and Trouble Maker chose to take a less-traveled one.
---
236. Winner – Really Really
From Fate Number For [single] (2017)
YG Entertainment
Written by Kang Seungyoon (Winner), Mino (Winner), Lee Seunghoon (Winner)
Composed by Kang Seungyoon, Kang Wook-jin, Mino
Arranged by Kang Wook-jin
Links: music video, audio, stage
Tropical house swept Korea like everywhere else over the mid-decade, and Winner's mega-hit reflected the times. The members didn't reinvent the wheel in "Really Really"; an insanely addictive hook, an expansive and refreshing drop, and Jinu's "I like you" shining through the waves of sound were more than enough. An entire era of K-pop is encapsulated in this song.
---
235. H.O.T. – 빛 (Hope)
From Resurrection (1998)
SM Entertainment
Written/composed/arranged by Kangta (H.O.T.)
Links: music video, audio, stage
H.O.T. got started early on self-production, and after the somewhat unkempt efforts of Wolf & Sheep, those efforts were paying real dividends by the next album. Kangta's songwriting, set to a vibrant beat sampling Beethoven, managed to harness the sometimes chaotic energy of H.O.T. into crystalline focus. Perhaps most impressively, the uplifting message of "Hope" resonated with a nation facing down financial ruin and affirmed the ability of this brave new era of idol pop to speak across generational divides.
---
234. BTS – Whalien 52
From 화양연화 (The Most Beautiful Moment in Life) Pt.2 (2015)
Big Hit Entertainment
Written/composed by Pdogg, BrotherSu, Bang Si-hyuk, RM (BTS), Suga (BTS), J-Hope (BTS), Slow Rabbit
Links: audio
Looking back, BTS began exploring the themes of stardom-inflicted isolation almost right as their meteoric ascent began. In "Whalien 52", the central narrative device – a specimen of whale that cannot communicate with others because it emits an unusually high-frequency pitch – was brought to life through committed writing and a gorgeous arrangement, including a high-pitched vocal sample and shrill strings that glide in the background as if to channel that whale. These ruminations nourished the soil upon which Map of the Soul would grow, years down the road.
---
233. Everglow – 봉봉쇼콜라 (Bon Bon Chocolat)
From Arrival of Everglow (2019)
Yuehua Entertainment Korea
Written by JQ, Tomboy (Makeumine Works), Yunsoo, Lee Ji-won
Composed by Melanie Fontana, Michel "Lindgren" Schulz, Jurek Reunamäki
Arranged by Jurek Reunamäki, Michel Schulz
Links: music video, audio, stage
First impressions aren't everything in this industry, but for all but the most well-established of labels it's still important to bring something unique to the table with your debut song. Everglow had plenty of that with "Bon Bon Chocolat", an explosive fiesta driven by hypnotically chopped vocalizations and a big chorus drop. The delayed bass was its underrated and perhaps most important element, grounding the members' surgically precise melody layers; it accentuated the mechanical feel of the autotune effects and almost subliminally heralded Everglow as a force to be reckoned with.
---
232. Click-B – 백전무패 (Undefeatable)
From Click-B 3 (2001)
DSP ENT
Written by Oh Yoon-sung and Yoo Hae-jun
Composed by Yoo Hae-jun
Links: music video, audio, stage
Click-B pioneered the idol band format in K-pop (and pioneered the abandoning-band-format-later trend too, for that matter), and that by itself would earn them a spot in the annals of the genre's history. But the members' legitimate instrumental skills also allowed for some unique sonic themes mixing rap, rock and dance. "Undefeatable" is perhaps the best example, embracing everything from attitudinal nu-metal riffs to uplifting rock-ballad chorus to synchronized shouting completing every thought in the verses.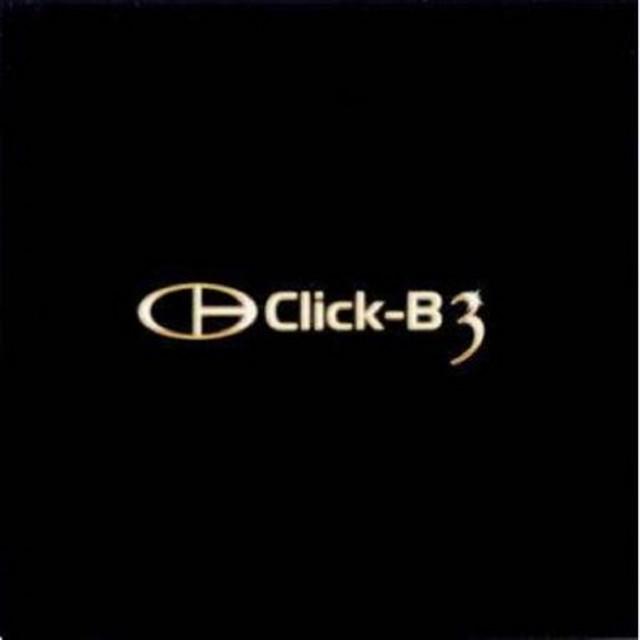 ---
231. TXT – 머리에서 뿔이 자랐다 (Crown)
From 꿈의 장 (The Dream Chapter): Star (2019)
Big Hit Entertainment
Written/composed by Slow Rabbit, Melanie Joy Fontana, Michel 'Lindgren' Schulz, Supreme Boi, Bang Si-hyuk, Mayu Wakisaka
Links: music video, audio, stage
Though the youthful-and-innocent concept space has been welcoming back more boy groups in recent years, it remains an unforgiving place for teams coming in without a distinctive sound or spin on the basic formulas. In that sense, TXT's debut was one of the more compelling game plans in recent memory. A strikingly whimsical story about magic and horns growing out of heads – a metaphor for adolescence – and lighthearted but dense production immediately established an identity for TXT, separate from that of being BTS's brother group.
---
230. Loona – Curiosity
From [X X] (2019)
Blockberry Creative
Written by Park Ji-yeon (MonoTree)
Composed by G-High (MonoTree), Ashley Alisha (153/Joombas)
Arranged by G-High
Links: audio
The fever dream of [X X] came in several flavors, and "Curiosity" was the adventurous one. Exotically shaped synths attacked the senses as Loona whispered from an inquisitive mind, the expressions as sweet as they were striking, talk of burning heat and addiction coloring the dizzying mood. "Inside a twisted spacetime, the blue horizon sprawling beneath our feet" remains one of the more memorable opening stanzas from 2019.

---
229. Wonder Girls – Like This
From Wonder Party (2012)
JYP Entertainment
Written/composed by J. Y. Park
Arranged by J. Y. Park, Hong Ji-sang
Links: music video, audio, stage
The flash mob music video was a good representation for the spontaneity of this party single. Wonder Party feels like the forgotten era of Wonder Girls' late career, being sandwiched as it is between two critically acclaimed full albums (two of the all-time best in K-pop, I say). But "Like This" was genuine excellence. An earworm chant of a chorus and aggressive bass had the track crackling with kinetic energy, and the melodic deficit was made up for in the sleek and satisfying verses. A stroke of genius from JYP in a style that I'm not sure anyone anticipated.
---
228. Pristin – We Like
From Schxxl Out (2017)
Pledis Entertainment
Written by Sungyeon (Pristin), Roa (Pristin)
Composed by Sungyeon, Bumzu, Park Gi-tae (Prism Filter), Simon Petren, Maja Keuc, Cho Michelle
Arranged by Park Gi-tae, Simon Petren
Links: music video, audio, stage
"We Like" wasn't the kind of song to win much love from critics, but as far as hook songs go, even at the time I felt like it was hard to ask for anything more. The content-free "dududu-du" refrain was still stupidly catchy, and it was an enriching touch to have a countermelody chorus layered behind that. The members – particularly Rena and Xiyeon on the rap inserts – handled the track with refreshing gusto. Unlike with Gugudan, another post-I.O.I group with unrealized potential, the book is closed on Pristin's career as a group; at least we got this from their 2.5 albums, but what could have been?
---
227. B1A4 – Rollin'
From Rollin' (2017)
WM Entertainment
Written by Jinyoung (B1A4), Baro (B1A4)
Composed/arranged by Jinyoung
Links: music video, audio, stage
By this late in the group's career, Jinyoung's songwriting had reached formidable levels. The star of "Rollin'" was clearly that sweeping anthem of a chorus, and the "rollin' in the deep"s are indeed a wholesome treat, but it's worth paying attention to the buildup too. The song practically changed genres in every segment, with the house-to-pop-rock transition in the prechorus being a particularly satisfying one. There's something uniquely charming about veteran idols doing a chill production, and you can practically hear the enjoyment drip off of this one.
---
226. SHINee – Lucifer
From Lucifer (2010)
SM Entertainment
Written by Yoo Young-jin
Composed by Ryan S. Jhun, Yoo Young-jin, Adam Kapit, Bebe Rexha
Links: music video, audio, stage
(Yeah, it's that Bebe Rexha on the credits.) SHINee went through that whole phase of very experimental fare early on alongside F(x), and "Lucifer" was the culmination. Not quite the meme that "Ring Ding Dong" was, it nevertheless carried similar ideas: a ritualistic refrain, faint eurodance vibes based on mechanical synths, lyrical attitude so singularly focused that it bordered on obsessive. It simply improved on every single aspect, bringing forth a deliciously escalating arrangement and colorful vocal work. They made the whole chorus work with a monotone melody (with the help of some harmonies), which is an achievement on its own.
---
See the next 25 songs: link
Return to the hub post: link